GameScale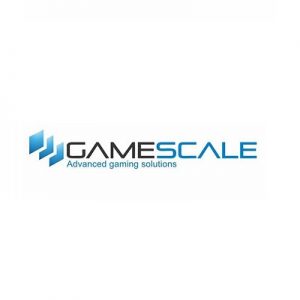 The Maltese provider of casino games Gamescale has managed to go a long way in a relatively short period of time. It was launched in 2010 and already has a strong product portfolio that covers various niches in the online gambling industry. In fact, Gamescale is one of the few studios that offer good games in many different categories.
Game manufacturers Game Scale, a subsidiary of the Game Scale Europe Ltd., is a company from Malta, which has a Class 4 license and therefore its games and software can offer the online casinos.
GameScale represents the ambition of the pioneers in the iGaming industry. This includes developers who have made careers at Playtech, Microgaming, 888 or PartyGaming. With GameScale, these experts hope to introduce a new model based on modernity and innovation. GameScale employs approximately 100 people in its many offices in Israel, Moldova and Malta.
As you might expect, the biggest among them is slot machines. However, the company has released many exciting table games, video poker and even an exceptional collection of scratch cards. You can expect to see some great graphics no matter what you choose. The table games and video poker are traditionally structured. The slot machines and scratchers are catchy and action-packed. This is where the talent of the Gamescale design team comes into its own.
You will experience an exciting atmosphere in every game. The same applies to the gameplay solutions of the provider. Each product is carefully prepared to mix well-known mechanics with a few twists. The mix works great and it is really no surprise to find GameScale titles in many online casinos.
A game developer with high potential
GameScale has been developing a whole range of cutting-edge casino games since 2010, mostly in flash mode. Each game is offered in different variants (standard, VIP, micro bets and much more). Therefore, the customer can customize the games as desired and meet the expectations of the players.
GameScale games are accessible through an interactive portal called Common Games Gateway: you get access to hundreds of brand new games. The online casinos only have to update to benefit from the new releases. Games offered by GameScale include classic and video game machines, scratch games, table games, video poker and even special games. There are over 50 games including table games, blackjacks, video poker, slot machines and classic slot machines such as zodiac slot machines, soccer slot machines, deep blue, sign of luck, cash machine, crazy pizza, motor slot machines and wild west slot machines.
Since the manufacturer deals with topics as diverse as gastronomy, disco music, mythology, fashion, pharaohs or car racing, you never get bored. No matter what budget the players have, fun is always guaranteed on the slot machines from the Maltese manufacturer. Because this offers the players very flexible bets: both players on a small budget and high rollers will get their money's worth.
The Gamescale online game provider works with many respectable game developer brands such as Playtech and Microgaming, so it's safe to say that this company has great support and is fully trustworthy.
Gamscale games
Gamescale has a rich collection of video adventures and casino-based games that are likely to meet the needs of a discerning audience. This soft developer has an excellent reputation among other game platforms, so it is likely that it will continue to flourish and evolve in the near future to ensure that the gaming-oriented market is steadily becoming a much better place.
The company is mainly active in the B2B area. However, all of his projects and casino-oriented games have been specially developed for game enthusiasts who take their personal needs into account. Gamescale is aimed at fans of slot adventures who are willing to put some money in for fun or money to make.
Their products include browser-based products and downloadable online games that require some software to be stored on your device before you can win real money prizes. The developer offers a comprehensive selection of games, such as classic video adventures, 3D-driven projects, video poker variants and many other casino games.
Gamescale developers bring new titles onto the market every month so that casino users can always find something new in the provider's amazing game library. Take a look at the most prominent project suggestions from the Gamescale game provider by looking at the list below:
Bow Wow
Angel
Banana
Beauty
Cash Machine
Cinema City
Cosmo