Alchemy Gaming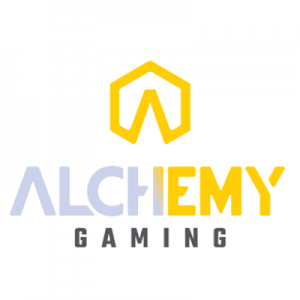 Alchemy Gaming is an independent game development studio founded by a team of industry enthusiasts and professionals who like to see themselves as game alchemists. Founded by a select team of gaming alchemists, Alchemy Gaming is an independent game development studio with mathematics at its core.
A varied collective of multi-talented professionals with just the right mix of passion, experience and expertise, we truly understand online slot games – and their players. By balancing unique mechanics with polished audiovisuals, we strive to create the gold standard in gaming experiences exclusively for Microgaming. What characterizes this young company is its ingenuity, its unique style and its calculation methods.
Alchemy Gaming works to develop games that strike the perfect balance between amazing gaming experience and good potential for profit. Because it consists of a very diverse team, they use their diversity to explore new ways to create a unique, fresh gaming experience.
In 2020, Alchemy Gaming joined Microgaming's growing number of independent gaming studios and agreed to offer specially tailored content exclusively for Microgaming. Commenting on this partnership, John Coleman, Managing Director of Microgaming, said that the addition of this provider "will add an additional, unique benefit to Microgaming's portfolio".
AlchemyGaming's director Rory Harpur also said that the team, based on its industry experience, knows well what players expect from good slot machines and how they can meet those expectations. Their approach is to develop games that balance good mechanics with art, and their very first release is a good example.