Heinz Bet is a full cover bet, most popular on horse racing but also on football markets especially for experienced players who chase the big money. Heinz Bet bet consists of 57 bets on six different bet selections. That is why it is considered a risky high-cost bet such as Lucky 63, Super Heinz, Goliath Bet etc. Here is a fun fact: The specific betting system was named after the famous Heinz tomato ketchup and the 57 varieties of the Kraft Heinz company's slogan! It' s also called Heinz 57 bet.
It was back in 1896 when Henry Heinz came up with his "57 Varieties" slogan, while riding on an elevated train in New York one day when he spotted an ad for "21 varieties of shoes." He thought it was catchy, and a few days later came up with "57 Varieties", choosing that number because he liked the sound of it. At the time, he had more than 60 products. Whether that's so or not, the company did come to use the slogan in connection with 57 specified products. On April 1, 1899, the Fitchburg (Mass.) Sentinel carried an ad placed by a grocery store announcing that on April 15, two Heinz representatives would demonstrate "57 varieties of their products, each one first-class."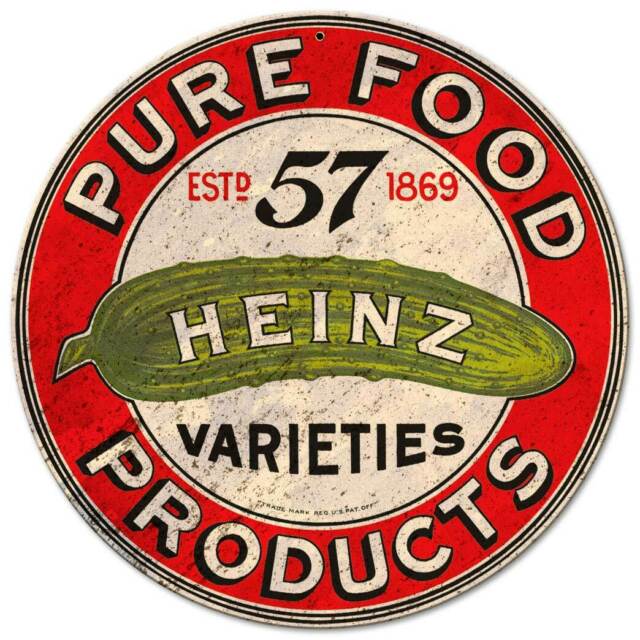 How does a Heinz Bet work
As it is a combination of multiple bets it forms 57 different bets and guarantees a return if at least two out of six choices are correct.
How does it work: the punter makes 6 choices. Automatically the Heinz Bet consists of 57 bets: 15 doubles, 20 trebles, 15 four-folds, 6 five-folds and 1 six-fold accumulator with the 6 choices.
Here is a simple example: You make six choices on your favorite sports betting operator. The Heinz Bet consist of the following combination bets as follows:
15 doubles
20 trebles
15 Four-fold
6 Five-fold
1 Six-fold
Total bets: 57
So if you place 0.50€ in a Heinz Bet the total amount of your bet will be 28,5€, if you bet 1€ your bet will cost 57€ and so on. In order to win, you must have at least two correct choices meaning you are going to take back the profit from one double depending on the priced selections. Generally, the amount won from a Heinz Bet will vary depending on the number of winning selections, and the pricing of each one.
It is unlikely that a positive return on the stake would be achieved if just two or three selections win. Four winning selections make it likely to break even. Five and -of course- six selections to win will generate a great profit.
The 4 best bookmakers to place your Heinz bet
There are thousands of bookmakers to choose from and place your wager, but here we ranked the top online bookies according to their free bet offers and gamble options. Remember to read through terms and conditions of each offer before accepting it! Check out the Betandslots rankings in the table below:
| RANKING | BOOKMAKER | FREEBET ON OFFER | MIN. DEPOSIT | PLAY NOW |
| --- | --- | --- | --- | --- |
| 1 | MelBet | Bet €10 and get a Free €30 | €10 | Free Bet |
| 2 | Bettilt | On your first deposit get a Free €30 Bet | €15 | Free Bet |
| 3 | EnergyBet | Bet €10 and get €10 | €10 | Free Bet |
| 4 | BetPat | Bet €10 and get a Free €10 Bet | €10 | Free Bet |
How to place your bet
Select your bookmaker
Make your six choices from any sport in your betting slip.
Lay the amount you want to bet in the Heinz Bet selection box (most of the online bookmakers automatically give the choice of a Heinz Bet when you tick six different choices. Otherwise, you should make it manually choosing your 15 doubles, the 20 trebles, the 15 fourfolds, the 6 five-folds and a sixfold accumulator).
Be careful of the total amount of your bet (the amount you bet is x57).
Push the choice to confirm the bet.
Don't forget to check the odds at our selected bookmakers and the best bookmakers! BetandSlots can be your perfect guide in online entertainment and is maybe the most accurate and best prediction site! Here you will also find free tips and predictions on the following betting markets:
In the above list you won't find just football tips, but also free predictions on Basketball, Tennis, Ice Hockey, Horse Racing, Handball, American Football, eSports, Formula 1, and Greyhound Racing.
How to win a Heinz Bet
The key to winning a Heinz Bet is hiding in the odds, as it happens in all similar bet types. The higher the odds, the better for you if you got the right outcome. Look for high odds so that, even if you have only two or three right choices to generate a decent return. Outsiders with high odds or events which are in balance where there is no favorite are good selections.
Experienced punters make the best use of the Heinz betting system for their gambling expeditions. They don't pick just football matches from their favorite league with high odds, but they look for good returns betting on Horse Races like the Grand National where it's easier to find big odds with good winning chances, and also in other sports like tennis.
The second winning strategy using the same system, is to seek for lower odds (not the lowest) bets with high chances to succeed. This way you might get as many as 57 different bets that will multiply your stake. Don't forget to do your math. For example selecting events with 1.3 odds, means that you will get your money back with 5 out of 6 correct picks.
This system bet is used by punters mainly in football bets. Of course, that doesn't mean that you can't use the system bet for other choices from the sports betting portfolio such as tennis, basketball, volleyball etc. Nevertheless, football is predestined for this system, primarily because of its well above-average odds. After all, of course, the well-known success equation also applies to the systems – the higher the odds, the greater the profits.
System bets, such as the Super Heinz, the Goliath, or a yankee bet, can be placed on horse racing, or greyhound racing and other sports as well.
Tips for successful betting
Is not considered as a friendly choice of a novice or an amateur punter. It' s very tricky and it needs betting experience so that you can find the right balance for not losing money and having a chance of winning. Take your "homework" and study before choosing a Heinz Bet. Try to understand how it works and what it needs. Make your "experiments" with different outcomes. Build your strategy. Try to work out your possible returns with a calculator.